Its a well-known fact that Netflix catalogs vary by country,The last tutorial How to register Cheapest Price Turkish Netflix account via VPN introduced how to get a low-cost netflix account, By using Netflixvpn, you can connect to our VPN servers in Turkey (the cheapest country in the world for Netflix), set up a subscription, and then just use Netflix as you would normally, and save a lot of $ .
| | | | |
| --- | --- | --- | --- |
| COUNTRY | BASIC SUB | STANDARD SUB | PREMIUM SUB |
| Switzerland | $15.71 | $20.99 | $26.27 |
| Australia | $9.99 | $13.99 | $17.99 |
| Turkey | $4.96 | $8.68 | $12.40 |
but some guys use Turkish VPN it requests turkish phone number , how to bypass it?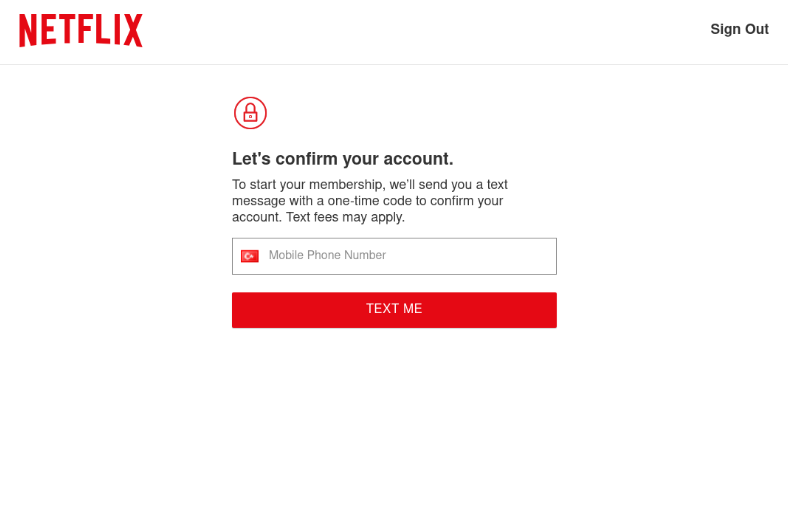 After you sign up Netflix for payment, you will be go to enter a Turkish mobile number to verify your NetFlix account. If you don't receive a Turkish mobile number to receive text messages, you will not be able to complete the registration. Here are three ways to handle SMS verification.
1) Don't Use Turkey VPN when start registering Turkey Netlifx
Access Netflix on other country IP ( such as USA) and start registering for an account. When you need to pay via credit card, manually switch the current IP address to Turkish IP address via Turkey VPN, reload the page, and you will find that the currency has changed to Turkish lira, and no mobile phone number verification is required. Select a package and pay via credit card. Why not use the Turkish IP for registration at the beginning? there is a high probability that they will be asked to enter verification phone information. If you use the above "step-by-step" method to register, it is not necessary to verify the mobile phone number. So,If you get asked for a mobile number verification, just connect to Netflix without a VPN and verify with a local IP or other country VPN ip and then go back to Turkey VPN to subscribe with turkich Liras.
2) Looking for an online SMS receiving site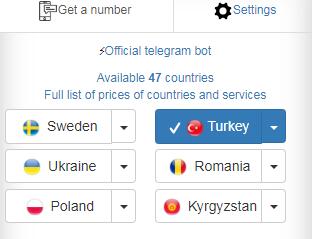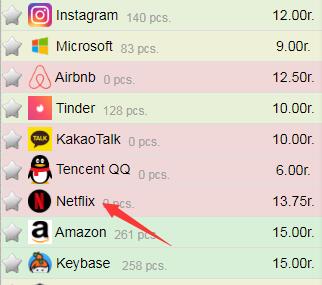 There are many websites that receive text messages online, some even provide Free SMS service.. The price is always 1-2 dollars. Choose one to have a temporary Turkish text message number to receive and verify netflix text messages. Free number is always used by many people,So cannot verify. I suggest use paid site to Receive SMS on virtual online numbers, like this one
3) Use old NetFlix account
Verification often occurs when a new Nnetflix account is registered, and if it is an old netflix account, there will be no SMS verification. Some guys report " I had the same problem when I tried to make a new account. Then I logged in with an old account that was used for a different country before (with no phone number) and it worked. If you don't already have an old expired account, you can sign up in the US for the 30 days free and then cancel it, then sign up in Turkey with that account." So only chance now is to make a new account in another country that not Turkey, then cancel it, then sign up with this account in Turkey

4) Register Netflix Turkey account with Turkish apple id
Create a new apple ID and choose location as Turkey. Then download Netflix on the device. Then buy a subscription on the device. Since you will be using Turkey based Apple ID, prices will be in Turkish lira, and cheaper too.