The actual experience of using video platforms is full of subtle reminders of market boundaries and exclusions: platforms are geo-blocked for out-of-region users ("this video is not available in your region"); catalogs shrink and expand from country to country; prices appear in different currencies; and subtitles and captions are not available in local languages. These conditions offer rich insight for understanding the actual geographies of digital media distribution. Contrary to popular belief, the story of Netflix is not just an American one. From Argentina to Australia, Netflix's ascension from a Silicon Valley start-up to an international television service has transformed media consumption on a global scale.
Why sign up for Netflix in Pakistan?
Previously we introduced how to sign up for Turkish netflix, because Turkey has cheaper prices.Now we come to how to sign up for netflix in Pakistan and why should I sign up for Pakistan? Netflix has adjusted its policy today, announcing that it will adjust the price of Netflix packages in Pakistan starting October 14.

With the price change, the Standard plan will now cost Rs800, a one-third decrease, while the Premium plan will be now available for Rs1,100. The plans previously cost Rs1,200 and Rs1,500, respectively.
You can find the introductory separate mobile subscription adjusted from Rs. 475 to Rs. 250, a near cut in price. This is calculated into US dollars, now Pakistan mobile version of Netflix only $3.3 per month. It can be said that the most fragrant, cheaper than those who share. And now it is basically cell phones to watch videos, if you do not need to log in other devices, this package is the most fragrant. Then compare the highest level of 4 people HD package price also from 1500 down to 1100.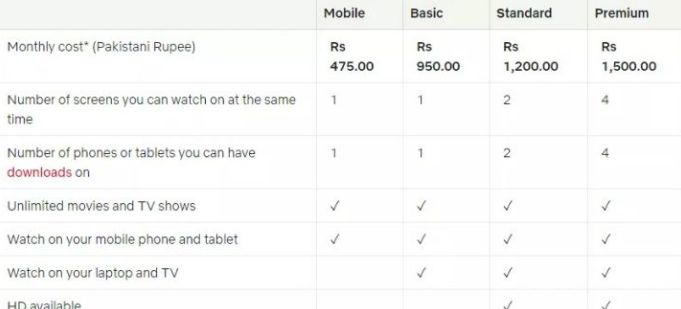 After you sign up Netflix for payment, you will be go to enter a Pakistan mobile number to verify your NetFlix account. If you don't receive a Pakistan mobile number to receive text messages, you will not be able to complete the registration. Here are three ways to handle SMS verification.
How to bypass requests Pakistan phone number when register a Pakistan Netflix account
1) First you have to log in to netflix with Pakistani IP, only Pakistani VPN login will show Pakistani netflix prices and packages.If you use the above "step-by-step" method to register, it is not necessary to verify the mobile phone number. So,If you get asked for a mobile number verification, just connect to Netflix without a NetflixVPN and verify with a local IP or other country VPN ip and then go back to Pakistan VPN to subscribe with Pakistan currency
2) Looking for an online SMS receiving site to receive Pakistan SMS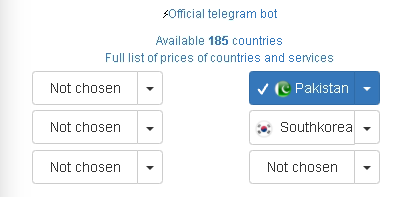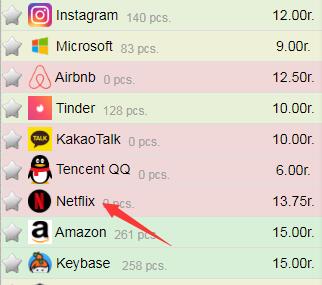 There are many websites that receive text messages online, some even provide Free SMS service.. The price is always 1-2 dollars. Choose one to have a temporary Pakistan text message number to receive and verify netflix text messages. Free number is always used by many people,So cannot verify. I suggest use paid site to Receive SMS on virtual online numbers, like this one